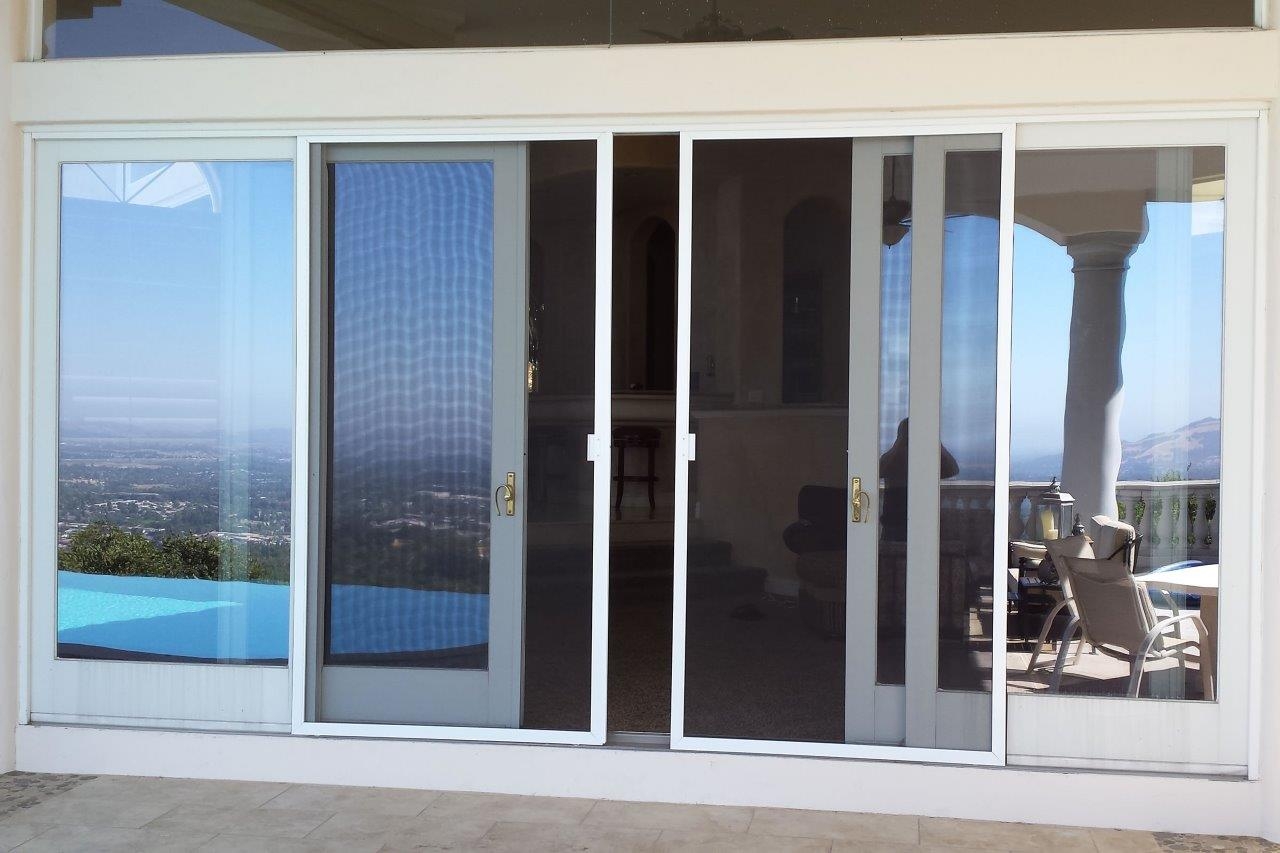 Sliding Screen Doors
We custom-fabricate and make several types of sliding screen and patio doors. Our extruded aluminum doors are measured and made to fit perfectly within your door openings. They feature solid corners and adjustable steel ball bearing wheels with spring-loaded adjustments that allow each door to glide smoothly on the majority of screen tracts made by outside manufacturers.
All our doors come with oven-baked enamels or electrostatically painted finishes for easy cleaning and wear and tear resistance. Unlike hardware store doors, our doors do not have plastic wheels, plastic handles, or other parts that wear out within a few years. Locks link tightly to the opposing latches, providing more security and peace of mind when your not in the room. We have been making built-to-last doors since 1989 and we offer a 100% guarantee for all their moving parts!
We also carry a variety of pet doors so you can let your furry friends in and out during the day with convenience and ease.
For property managers who need a quick fix on their units we also carry roll form sliding screen doors.
We also carry specialty sizes for taller doors over 81 inches.
Colors:
Satin Silver
White
Bronze
Desert Sand/Almond
Champagne
Fabrics to choose from:
Fiberglass screening
Wire Brite or charcoal wire
Solar screen or shade screen
Privacy screen
Pet screen