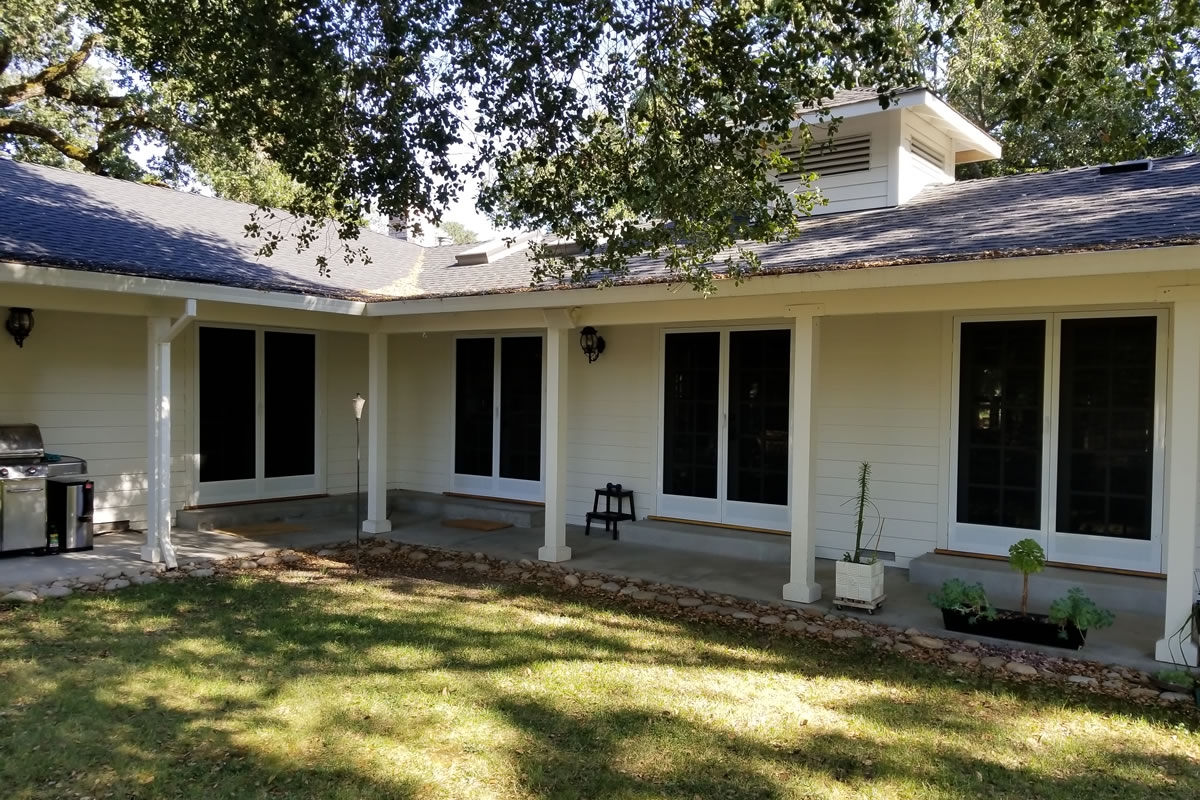 Hinge Screen Doors
We offer a variety of hinge screen doors and swinging patio doors. Our hinge doors are made with extruded aluminum frames; they will not rust like steel and are stronger than other types, since the extrusion is one piece and not roll formed, stapled or pinched together.
Each door has three to four hinges depending upon the door height. They come with oilite bearings for strong wear and tear. Each hinge is pop- riveted with strong aircraft quality rivets. Doors have a pneumatic closer which can be adjusted for a faster or slower close. All doors are custom- installed for a proper fit to your home.
Our door styles include: Full View, Monterey, Colonial, and more.
Most of our doors come with a kickplate or cross bars for when you need extra support entering your home with packages etc.
Finish Options:
Mill
White
Bronze
Almond